9 stages of the infamous first date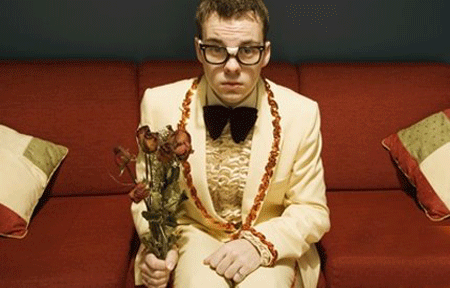 Oh come on, we've all been there. When you're back on the delightful hamster wheel that is dating in the 21st century and you realise that yet again you are following the footsteps you were 6 months previous.
The same stages that make up the thing we all know, we all dread but we all secretly get a real kick out of.
The First Date Cycle.
The WhatsApp Stage
Those early first days, when you're still getting a little kick out of your phone going ding and the mild air of excitement that surrounds the little italic 'typing' words of joy. Are they a speedy replier? Am I going to be waiting a week for a response? Who knows yet.
Profile picture stalk - tick
Several near accidental calls when clicking to stalk their profile pic - tick
Trying to get across your sense of humour without the use of too many emojis - double blue tick.
The First Phone Call Stage
If you're the one making the call, you know that feeling when you get through to voicemail and that means the ball's in their court.
But if they do pick up
Try to sound bright and breezy - tick
No doubt say something that you think is hilarious but actually makes you sound like a noob - tick.
Wishing you'd just sent a voicenote on WhatsApp to numb the pain - double blue tick.
The Arrangement Stage.
The dreaded question - 'so what do you fancy doing?'
AHHHH.
I don't bloody know. I don't want to go hell for leather and ask you for a windy country walk that's come straight out of a Jane Austen novel. But I'm also not going to drop the Nando's bomb because you know...start low, end low.
You banter back and forth with ideas of wild & crazy dates to prove that you do have an imagination. And in the end you settle on a couple of drinks locally. Because that way you can dart off home if it's a car crash. And you know you've always got the back up of dutch courage to sort you out.
The Dry Mouth Stage
It's date day. And there you are. Walking down from the station feeling fine, looking good and positive about the night ahead.
Then bam.
Out of nowhere someone chucks a hella load of sawdust on your tongue. And all of a sudden your nerves arrive in the form of dry mouth and you panic that by the time you arrive you're teeth will be stuck to your lip. Sassy.
The Give Yourself A Talking To Stage.
Pull yourself together, get some water and sort your shit out. Worst way, you'll be home in time for Eastenders. Best way, you might get a snog at a bus stop.
Now. Don't fall over the step on the way into the pub. Remember to smile and be interesting and whatever you do.
Don't. Get. Too. Pissed.
The Waiting Stage
You know, when you're the first one there and for a good 3 and a half minutes you're convinced that you are going to be so massively stood up.
The Hello Stage.
Do we kiss on the cheek? Is it a hug?
Ah we've gone for different options and he's just head butted me and I've just got make up on his shirt. CRINGE.
Get me to the bar.
The First Drink Stage.
Which is always a large. Because
a) one of you wants to impress the other.
b) you both know you need it.
Sit down, get talking, realise you've both thrown back that first one like it was some kind of shot. It's gone right to your head and before you know it the second ones on the table and you're having a ball (or thinking up an excuse to jog on)
&  last but not least, my favourite stage.
The Toilet Stage
Go to the loo..
Blokes - send one message to one mate 'Yeah, she's alright you know'
Girls - call everyone they've ever met.
Go to wash your hands and remind yourself of the chat you gave yourself earlier on.
Be smiley, be chatty.
& whatever you do.
Don't. Get. Too. Pissed.
Look in the mirror & realise.
Am. A. Bit. Pissed.
LL x